I'm watching films from 1980, and yesterday I saw basically the same model in two different ones! I don't recall computer chess being depicted earlier, so when I see twice the same dedicated computer I have to ask, was it the first one? Or just the first successful one?
In Cruising, there's a clear product placement around minute 16. Where we see the board, the pieces and the machine in play.
This one
in particular, but with a blue "G + 7" button (?).
Then in From the Life of the Marionettes (Aus dem Leben der Marionetten), there's a mock-up of this other one: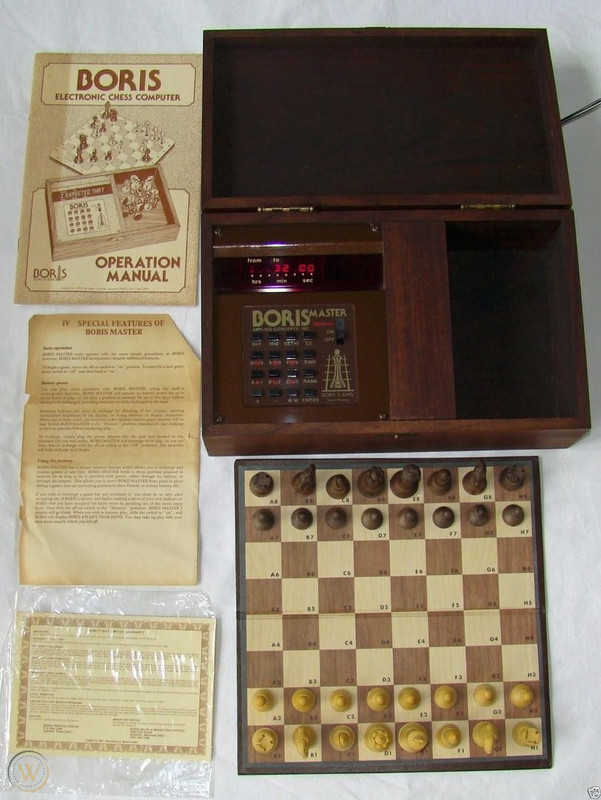 The board and pieces have been changed, the commercial named taped off, and the cover removed, but you can still recognize it. I wonder if it was a trademark problem or Bergman didn't get paid to depict it as such.